Dans la résidence de Kych Babaï, père Noël tatar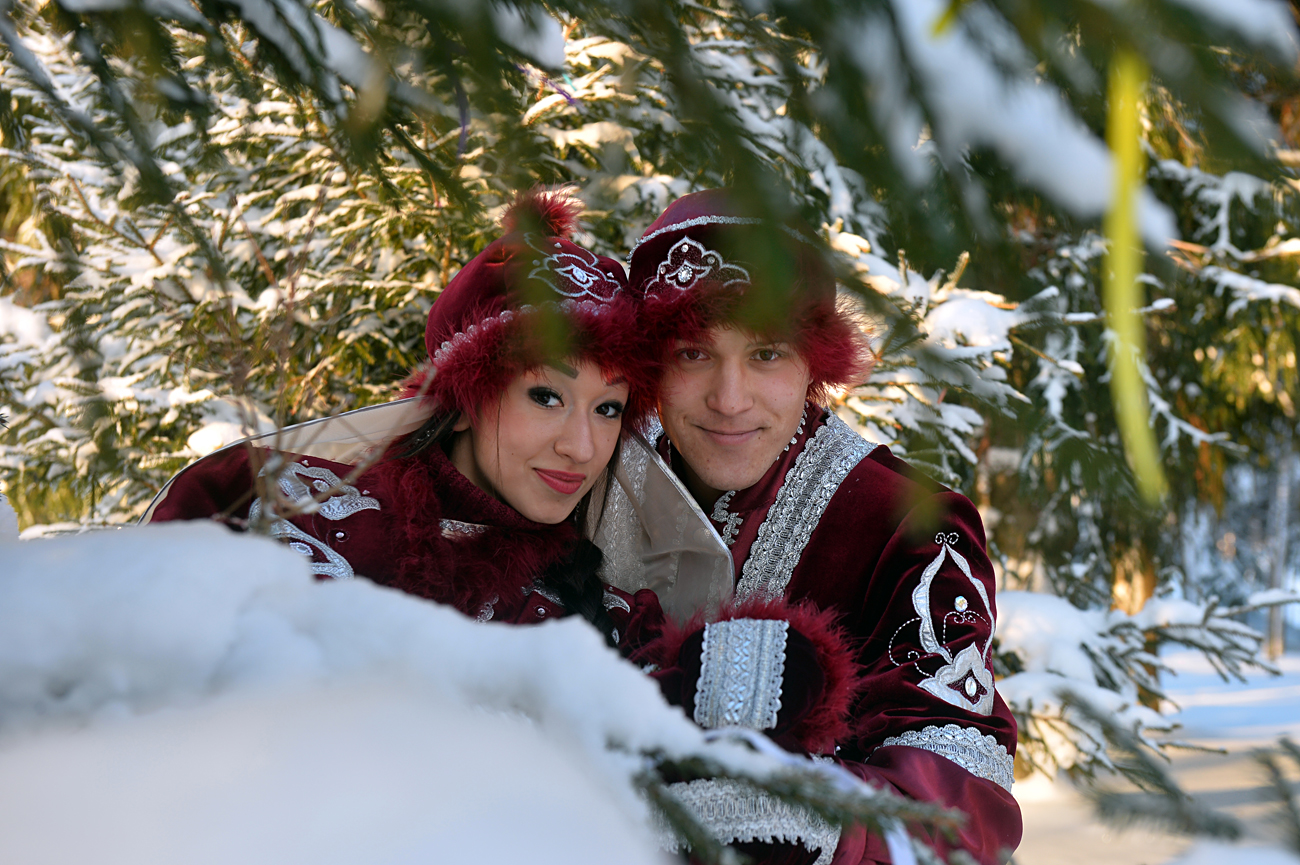 Fairy tale characters Takhir and Zokhre seen here in the winter magician Qysh Babai's residence in the village of Yana Kyrlai in Arsky district, Republic of Tatarstan.
Maksim Bogodvid/RIA Novosti
District Arsky, République russe du Tatarstan. Takhir et Zokhre, héros d'un conte traditionnel tatar.
Dans le cadre d'une utilisation des contenus de Russia Beyond, la mention des sources est obligatoire.