Ski nautique en costume de Père Gel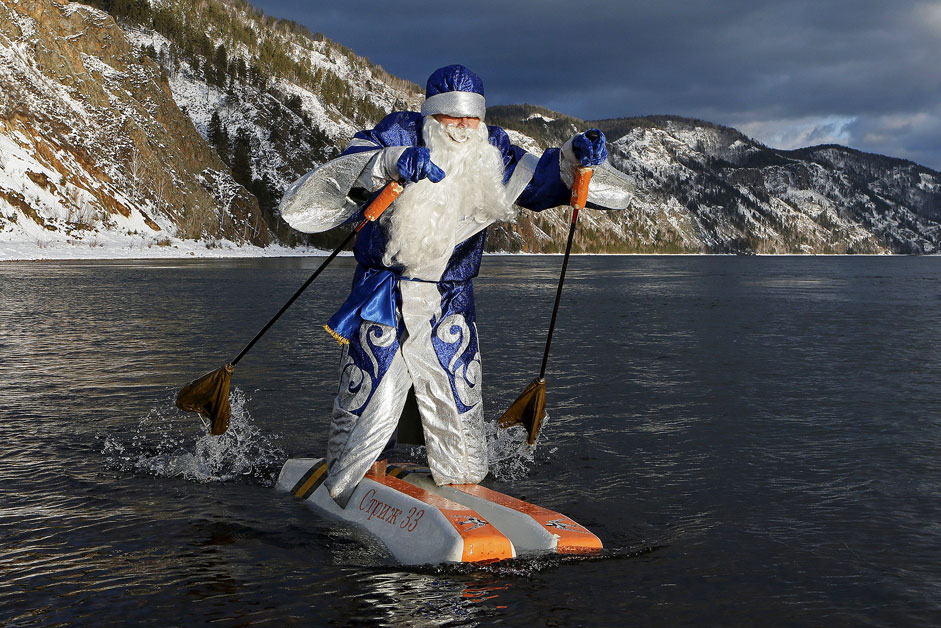 Nikolai Vasilyev, 62, dressed as Father Frost, Russian equivalent of Santa Claus, water-skis along the Yenisei River outside Siberian city of Krasnoyarsk, Russia. Vasilyev, a teacher of the Krasnoyarsk Aerospace Academy, constructed the self-made water skis to travel on the water surface. The skis are made of plastic foam and the sticks are designed to propel him forward.
Reuters
Krasnoïarsk, Russie. Déguisé en Père Gel (Père Noël russe), Nikolai Vassilïev, 62 ans, pratique le ski nautique sur le fleuve Ienisseï.
Dans le cadre d'une utilisation des contenus de Russia Beyond, la mention des sources est obligatoire.