Les Trois Sœurs de Tchekhov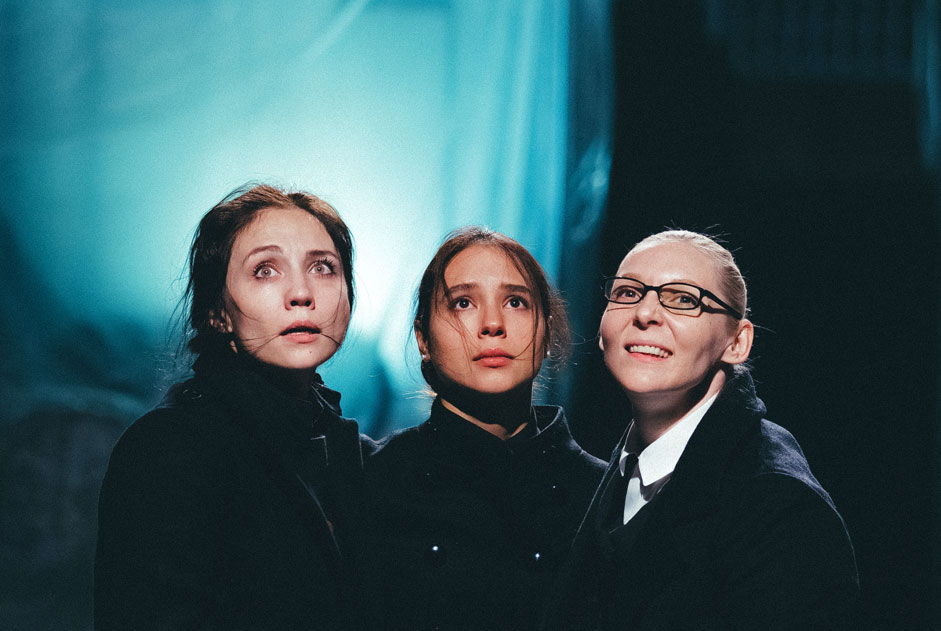 Russia. Moscow. 9 October 2015. Daria Actresses Yemelyanov (Masha), Linda Akhmetzyanova (Irina) and Irina Krivonos (Olga) (left to right) in a scene from the play "Three Sisters" Novosibirsk Drama Theater "Red Torch" directed by Timothy Kulyabina to be presented the festival "Territory" on the stage of it. Meyerhold. Performance is put on the body language, the text is translated in the form of subtitles.
TASS
Moscou, Russie. Les actrices Daria Yemelyanova, Linda Akhmetzyanova et Irina Krivonos (de gauche à droite) incarnent les trois sœurs dans le cadre du festival théâtral Territoire.
Dans le cadre d'une utilisation des contenus de Russia Beyond, la mention des sources est obligatoire.