La mascotte de la CM 2018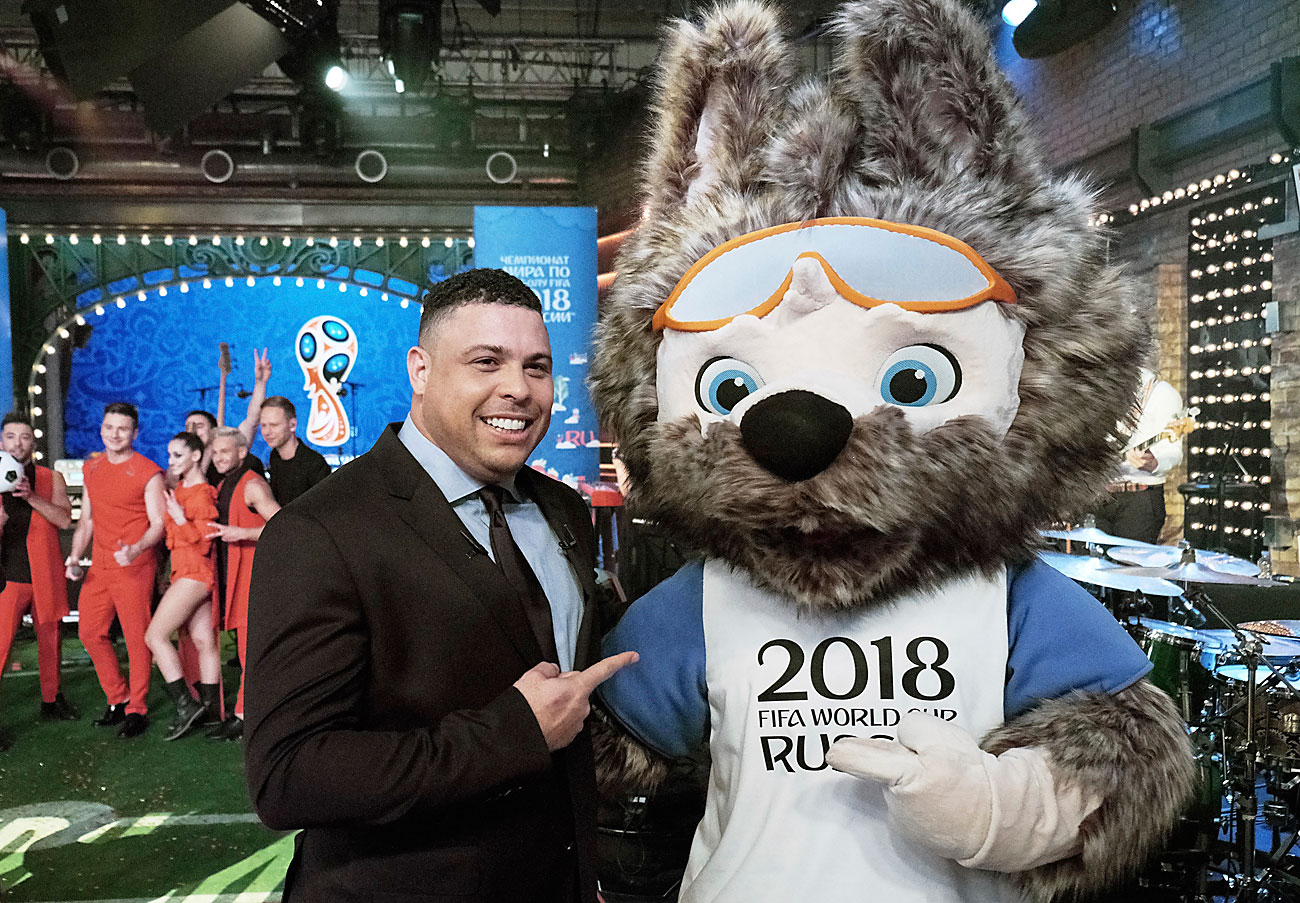 FIFA 2018 World Cup Russia official mascot, the wolf named Zabivaka, right, poses for a photo with former Brazilian soccer planer Ronaldo during a TV show on Russian Channel 1 in Moscow, Russia, Saturday, Oct. 22, 2016. Russia has chosen a cocky wolf wearing sporty goggles as the mascot for the 2018 football World Cup. The wolf was chosen in online voting over two other mascot candidates -- a cat and a tiger wearing a space suit.
AP
Moscou, Russie. Le loup Zabivaka représentera le mondial prévu en 2018 en Russie.
Dans le cadre d'une utilisation des contenus de Russia Beyond, la mention des sources est obligatoire.
Recevez le meilleur de nos publications directement dans votre messagerie.