L'automne dans la région d'Omsk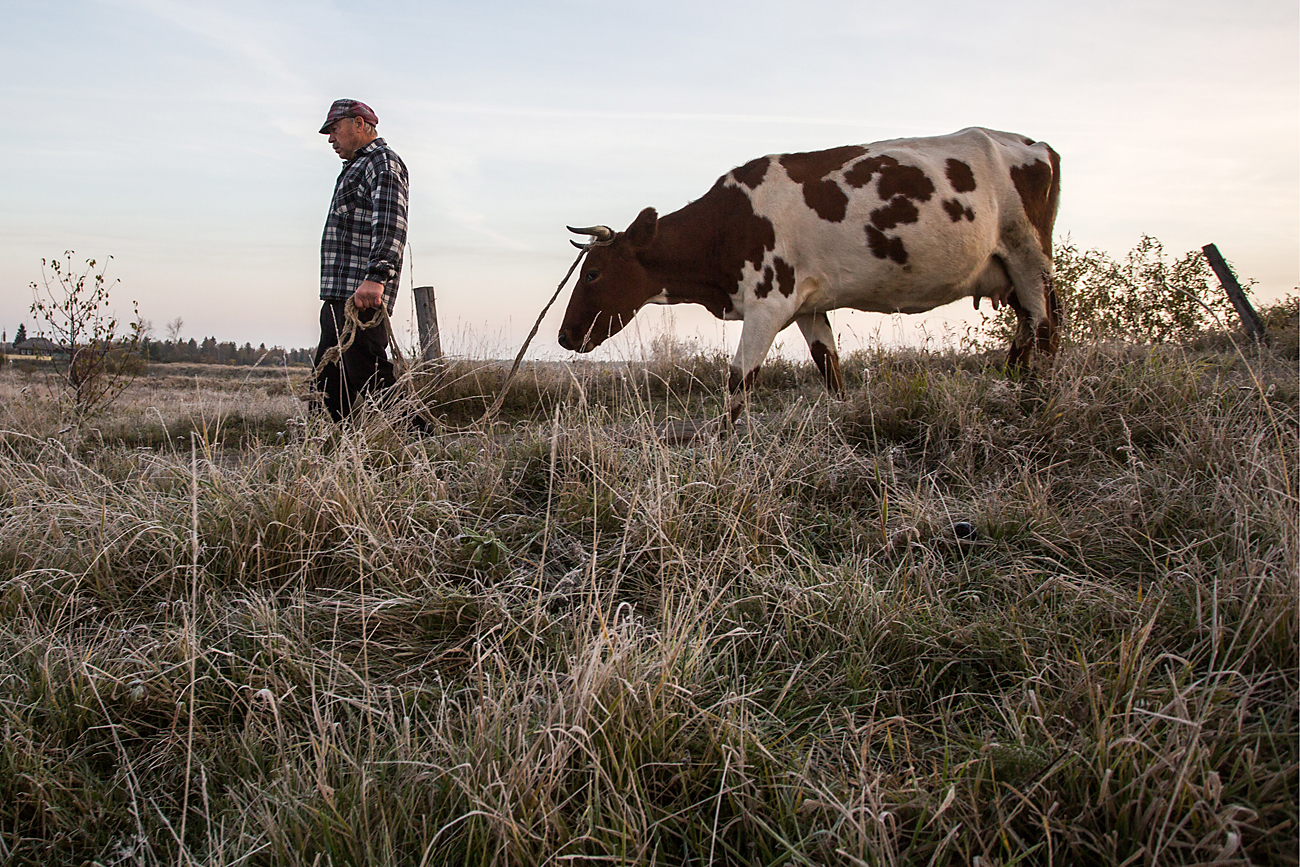 A native grazes his cow in the village of Keizes, Omsk Region.
Dmitry Feoktistov/TASS
Village Keizes, Région d'Omsk. Un paysan et sa vache marchent à travers le champ avec de l'herbe desséchée.
Dans le cadre d'une utilisation des contenus de Russia Beyond, la mention des sources est obligatoire.